&nbsp
Commercial Large Format Printers
We offer top brand commercial large wide format printers like HP, KIP, OCE and CET. We not only sell large format printers but also scanners and all the printer ink and toner you need as well.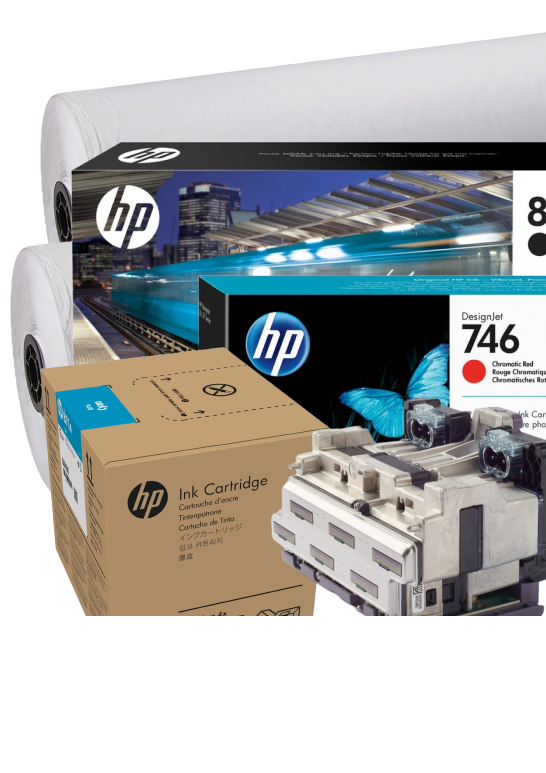 Large Format Printer Supplies
We carry a range of supplies for the top large format printer brands, including HP DesignJet, HP Latex, and HP PageWide XL. Whether you need ink cartridges, printheads, or media, we have the products to help you achieve the best results with your large format printer.
Our ink cartridges are specifically designed to work with your printer, providing reliable and high-quality printing every time.
From glossy photo paper to vinyl banners, we have the right media to help you achieve your desired outcome. Our media is compatible with a range of large format printers, so you can be confident in your purchase.
Our knowledgeable team is also available to answer any questions you may have about our products or large format printing in general.
Find my large format printer supplies
About AA Graphics
Commercial Large Format Printers
Since 1992, A & A Graphics, Inc. has been a trusted distributor of high-quality large format printers, small format printing, and copier equipment in Texas. We pride ourselves on providing comprehensive printing solutions to meet the needs of every customer, from one-man operations to large production facilities.

Our extensive inventory includes a wide range of wide format plotters, roll paper, specialty media, ink/toner, and drafting supplies. Whether you're looking for a HP DesignJet, HP Latex, or HP PageWide XL, we have the large format printer you need to get the job done right.

At A & A Graphics, we understand the importance of timely service and support. Our team of six factory-trained technicians offers next-day support to respond to all your service needs, from routine maintenance to complete equipment failure. With a vast parts inventory and a normal 4-hour response time, downtime will be minimal, ensuring you can get back to your printing needs quickly.

Our qualified professionals have over 125 years of collective experience and are dedicated to being your printing and scanning experts. We prioritize customer satisfaction and strive to make every interaction with our team a positive experience.

If you want to save time and money on your printing needs, contact A & A Graphics today. Our large format printers and expert support will help take your printing projects to the next level.
Committed to value-added service
and solid reputation