IntoPrint Printer Supplies
We offer IntoPrint LED Laser Printers for sale at discount prices. Our location in Houston, TX is one of the largest suppliers of commercial small format printers in the country. We sell a variety of IntoPrint LED Laser Printers that is second to none and offer reliable service plans as well. You will find IntoPrint printers available with nationwide shipping and setup. The IntoPrint printer series are comparable to the Okidata C900 series. Contact us to ensure you purchase the best commerical printer for your needs. There are many printers to choose from and it's easy to be overwhelmed with all the options available. Our experienced sales staff can guide you through the process of getting the right IntoPrint LED Laser Printer for your business.


IntoPrint SP1360 LED Printer Supplies
The SP1360 stands as the optimal printer choice for specialty graphics, short-run production, and creative design firms. Its exceptional media handling, encompassing envelopes, labels, films, and more, bestows you with the versatility to address ever-evolving customer needs.
Contact Us For Supplies Pricing
Keep your companies projects on time, all the time with A&A Graphics 100% Printer Uptime Guarantee
100% Uptime Guarantee
Purchase any plotter from A&A Graphics and keep it under our warranty. If for any reason we are unable to repair the issue in 8 business hours we will do all your printing, copying & scanning for free until the issue is resolved to the manufacturer's specifications for performance. The only time a printer breaks is when it is needed the most. As a project manager or business owner you can rest a little easier knowing your bids and projects will not be stalled or delayed by printer downtime. A&A Graphics employs 5 factory trained specialists offering same day support in most cases in the Houston Texas Metro. HP, KIP, OCE, GRAPHTEC, XEROX all current models and legacy printers supported. We also have an extensive large wide format printer used parts inventory to assist you with any future repairs you may need.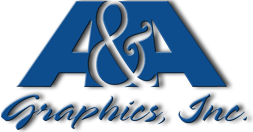 Committed to Value-Added Service and Solid Reputation