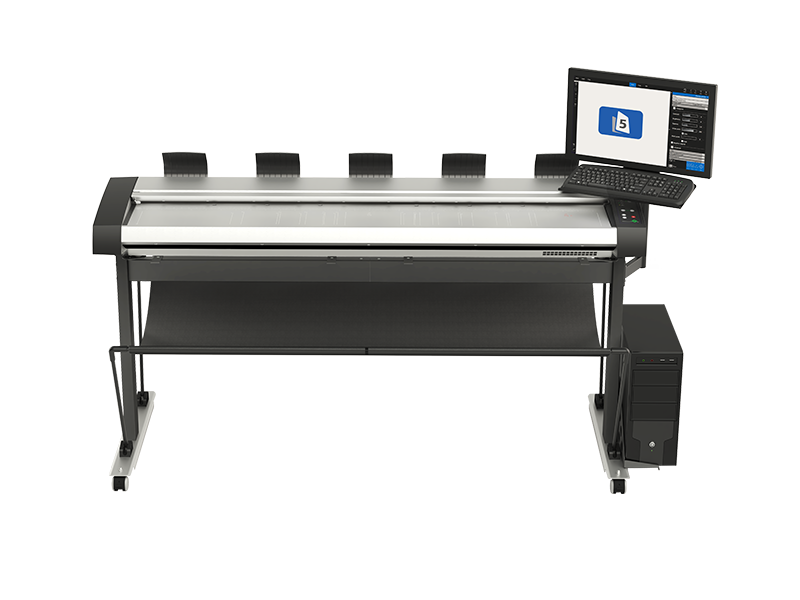 Contex ScanStation Pro
Experience scanning, copying, and archiving like never before with ScanStation Pro – the pinnacle of scanning technology. Tailored to cater to the needs of scanning service professionals, this exceptional scanner guarantees the ultimate scanning experience.
Email Quote
Call for Quote
Elevate Your Productivity with ScanStation Pro
Available in HD: 42 inches and 60 inches
Available in IQ: 44 inches


Unrivaled Productivity and Efficiency
Comprehensive Software Inclusion:

Unlock the power of your ScanStation Pro with the inclusion of our acclaimed Nextimage 5 software, an award-winning solution that enhances your scanning capabilities.
Productivity at Its Best:

ScanStation Pro is a productivity powerhouse, revolutionizing your workflow with its features that create a more efficient environment.
Adaptability Redefined:

With the flexibility to adapt to various workflows, the ScanStation Pro solution seamlessly integrates into your existing processes.
ScanStation Pro – Your ROI Champion
Unleash the full potential of your scanning endeavors with ScanStation Pro, the ultimate solution for scan, copy, and archiving needs. Experience unmatched quality, productivity, and efficiency, resulting in a Return On Investment (ROI) that surpasses all expectations.
Superior Efficiency:

Achieve a staggering 30% increase in productivity compared to your current scanner setup, delivering unparalleled efficiency gains.
End-to-End Excellence:

ScanStation Pro sets a new benchmark for quality and productivity, outperforming all competing scanners.
Flexibility in Usage:

Use ScanStation Pro with a standalone scanner or integrate it into an MFP solution with a printer. Utilize the included high or low floor stand to optimize office space.
Effortless Workflow:

A user-friendly 21.5-inch integrated HD touchscreen provides a seamless and accessible interface for an efficient workflow.
Adaptable Infrastructure:

Integrate the ScanStation Pro solution effortlessly into your existing office environment, enhancing your company's infrastructure.
Perfectly Suited For:

ScanStation Pro is the definitive choice for professionals who demand the utmost in scanning quality and efficiency. Designed to excel in professional settings, it's the go-to solution for digitizing stacks of documents efficiently and in high quality. Ideal for environments where daily document digitization is crucial, such as professional offices and copy shops, the ScanStation Pro solution streamlines the scanning process while delivering exceptional results.
Elevate your scanning, copying, and archiving tasks with ScanStation Pro. Request a quote today and unlock a new realm of scanning excellence.
Scanner Model: Contex ScanStation Pro Scanner
Contact Us For Pricing
View Details PDF