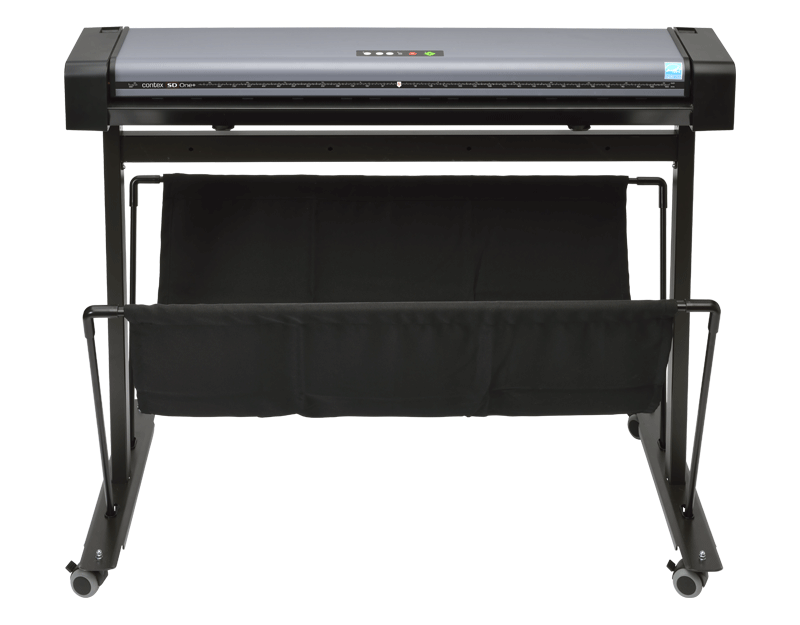 Contex SD One+
Discover the ultimate solution for your scanning needs with SD One+ – the market's exclusive fully featured entry-level scanner. Available in lightweight 24" and 36" variants, SD One+ is a powerhouse of value, boasting remarkable accuracy and advanced CIS technology that ensures exceptional results.
Email Quote
Call for Quote
Unleash Efficiency with SD One+ Scanner
Available in 24 inches and 36 inches


Versatile and User-Centric Design
Specialized Software:

Benefit from the inclusion of dedicated scanning software that enhances the functionality of SD One+ scanners, elevating your scanning experience.
Adaptability Redefined:

Experience true portability as SD One+ seamlessly integrates into any workspace, fitting comfortably even in limited spaces.
Ease of Operation:

SD One+ boasts an intuitive design that simplifies operation, ensuring that users of all levels can efficiently operate the scanner without hassle.
Discover the SD One+ Advantage
Your complete solution for large format scanning, SD One+ transcends its compact form with an array of invaluable features.
Tailored for Your Needs:

From hobbyists to organizations requiring occasional large format scanning, SD One+ delivers with precision. From construction plans to posters, or preserving historical documents, SD One+ caters to diverse needs.
Enhance with Nextimage:

Elevate your scanning capabilities by incorporating our Nextimage software, offering unmatched control over your digitization environment.
Informed by User Feedback:

Crafted with your insights in mind, SD One+ addresses your requests for a fully featured scanner, effortless usability, and compact design.
Versatile Output Options:

Deliver your scanned images with ease – whether directly to your email or onto a USB key.
Five Features You'll Love:
Scan to Email:

Directly send your scans to your email or save them onto a USB key, streamlining your workflow.
Vibrant Color Scans:

SD One+ supports full color scanning, ensuring your scans retain their true vibrancy.
File Format Flexibility:

Support for popular scan file formats such as PDF, TIFF, and JPEG gives you versatility in your output choices.
Eco-Friendly:

As an EPA Energy Star® certified device, SD One+ reflects our commitment to sustainability.
Mobility Simplified:

Light enough for one person to carry, SD One+ offers flexibility in moving your scanner around.
Ideal for Your Needs:
Make in-house scanning a breeze with SD One+, saving you from the hassle of outsourcing. Its lightweight design enables on-the-go scanning, making it ideal for both entry-level users and professionals. A perfect match for enthusiasts with low-volume scanning requirements, SD One+ stands ready to meet your productivity demands as well.
Revolutionize your scanning experience with SD One+. Get a quote today and empower your scanning tasks with excellence.
Scanner Model: Contex SD One+ Scanner
Contact Us For Pricing
View Details PDF