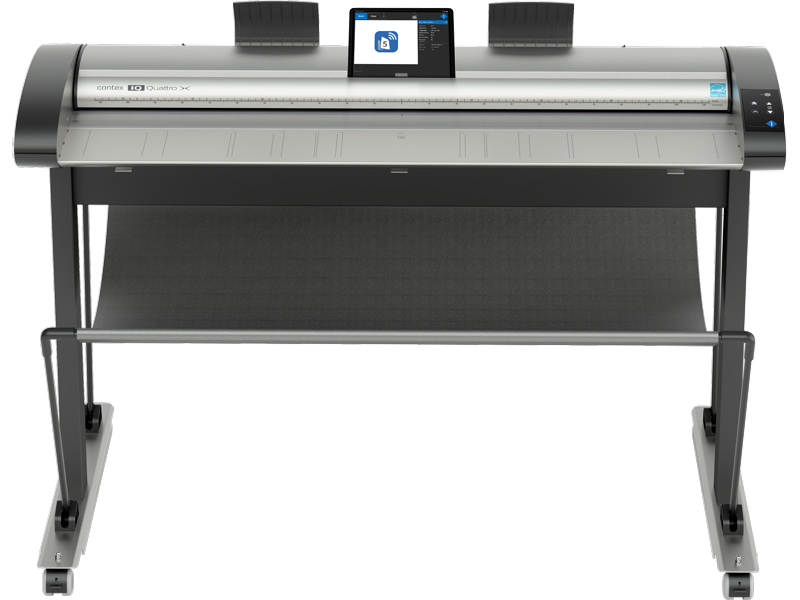 Contex IQ Quattro X
Experience the evolution of scanning with the IQ Quattro X – the pinnacle of precision and speed, engineered for high-production environments.
Email Quote
Call for Quote
Unveiling the IQ Quattro X Scanner
Available in 36 inches and 44 inches


Unmatched Speed and Precision
Redefining Data Transfer:

Elevate your high-resolution scans with the IQ Quattro X's USB 3.0 implementation featuring xDTR3 technology, delivering unparalleled speed.
Enhanced Alignment:

Contex Live Alignment enhances image alignment across sensors, ensuring impeccable precision in every pixel.
Unrivaled Scanner Speed:

Embrace the industry's fastest CIS scanner, the IQ Quattro X, designed to excel in technical digitization projects.
Explore IQ Quattro X
Uncompromising Image Quality:

Powered by 48-bit CIS technology, the scanner captures every intricate detail from your document, ensuring uncompromised image quality.
Speed Redefined:

With a scan speed of up to 17.8 inches per second, the IQ Quattro X sets new benchmarks for rapid document digitization.
Tailored Speed Control:

Shift to three different speed levels for delicate originals, temporarily slowing down for the utmost accuracy.
Eco-Friendly Design:

Complying with Energy Star® version 3.0 standards, the scanner consumes a mere 0.5W in standby mode, reflecting a commitment to green practices.
Unleash Productivity:

Enhanced speed and data transfer rates make the IQ Quattro X the embodiment of productivity, streamlining your workflow.
Ideal for High-Production:

A quintessential addition to high-production environments, the IQ Quattro X delivers rapid results without compromising image quality.
Engineered for Excellence:

Catering to engineering professionals and copy shops alike, the IQ Quattro X is the go-to solution for producing top-quality scans and copies of GIS maps, engineering drawings, blueprints, architectural renderings, and more.
Unlock a new era of scanning with the IQ Quattro X – where speed meets precision to redefine your digitization experience. Get a quote today and embrace the ultimate scanning innovation.
Scanner Model: Contex IQ Quattro X Scanner
Contact Us For Pricing
View Details PDF